We provide access to diversified fields including:
Biochemistry
Molecular Biology
Chemical Biology
Medicine
Developmental Biology
Genetics
Chemistry
Cancer Research
Microbiology
Immunology

A strong curriculum including training in fundamental biochemistry, molecular biology, biotechniques and more develops critical thinking skills that prepare our students for careers within universities and industry.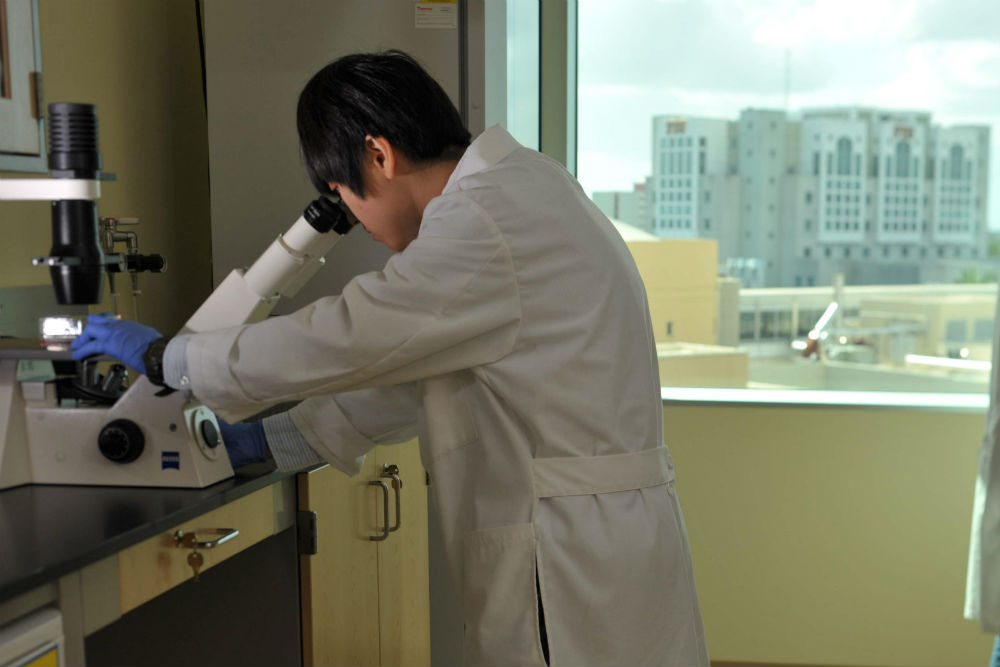 Biochemistry research is a key component of the program. In their first year of graduate study, students rotate through three research labs. By the end of the first year, students select a faculty member as their dissertation advisor and select a research topic for their PhD dissertation. Students take all required courses plus one elective. Visit the Course Catalog for more information.
| Semester | Course (Credit Hours) |
| --- | --- |
| First semester | CHM 6036 Advanced Biochemistry I (3) |
| | CHM 6108 Biochemical Techniques (3) |
| Second semester | CHM 6037 Advanced Biochemistry II (3) |
| | PCB 6025 Molecular and Cellular Biology II (3) |
| Third semester | PCB 6027 Molecular and Cellular Biology I (3) |
| | CHM/BCH 6831 Introduction to Biochemical Research (3) |
| Fourth semester | BSC 6930 Ethics, Publication, and Intellectual Property (3) |
Professors share teaching responsibilities as a team which allowed me to learn about each topic from an expert in the field. Small classes allowed me to really get to know others in the program and also gave me the opportunity to closely interact with the professors.

—Jill Beaver, 2016 Biochemistry PhD graduate