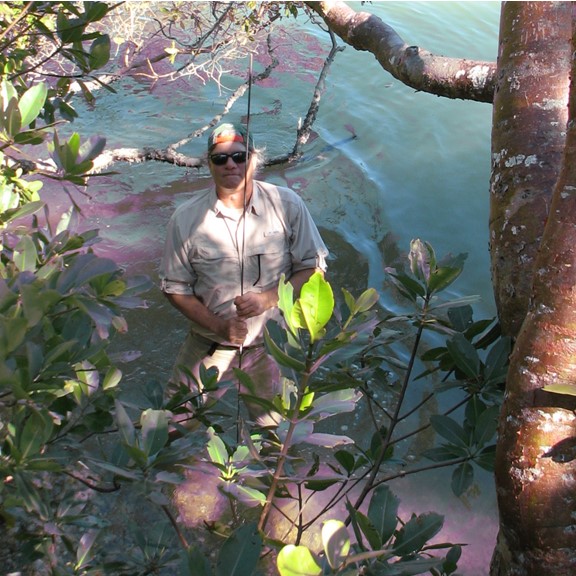 Randall Parkinson
Title: Research Associate Professor
Phone: 321-373-0976
Email: rparkins@fiu.edu
Department(s): Institute of Water and Environment, Sea Level Solutions Center
Dr. Randall W. Parkinson is a coastal geologist specializing in the effects of climate change and urbanization on the built and natural environment. He is a Registered Professional Geologist (P.G.) with more than 35 years' experience working along the coasts of the northern Gulf of Mexico, Florida peninsula, Georgia Bight, Costa Rica and wider Caribbean.  Dr. Parkinson's research interests in the natural environment are focused on the effects of past, present, and future sea-level rise on the inner continental shelf, barrier islands, indigenous shell works, wetlands, oyster bioherms, lagoons and estuaries.  He is especially interested in the processes of above- and below-ground sediment and soil accumulation that effect surface elevation, hydroperiod, and landscape evolution under conditions of accelerating Anthropocene sea level rise. Dr. Parkinson is also experienced in conducting vulnerability assessments and preparing adaptation action plans for coastal areas subject to climate change stressors (i.e., sea level rise, increasing storminess).
Education
B.S. in Environmental Science from Cornell College
M.S. in Geology from the University of Iowa
Ph.D. in Marine Geology and Geophysics from the Rosenstiel School of Marine and Atmospheric Science, University of Miami
Research Areas
Dr. Randall W. Parkinson's research areas of interest include coastal sedimentology, stratigraphy, and geology; sea level rise, coastal zone management; wetland sediment/soil accumulation.