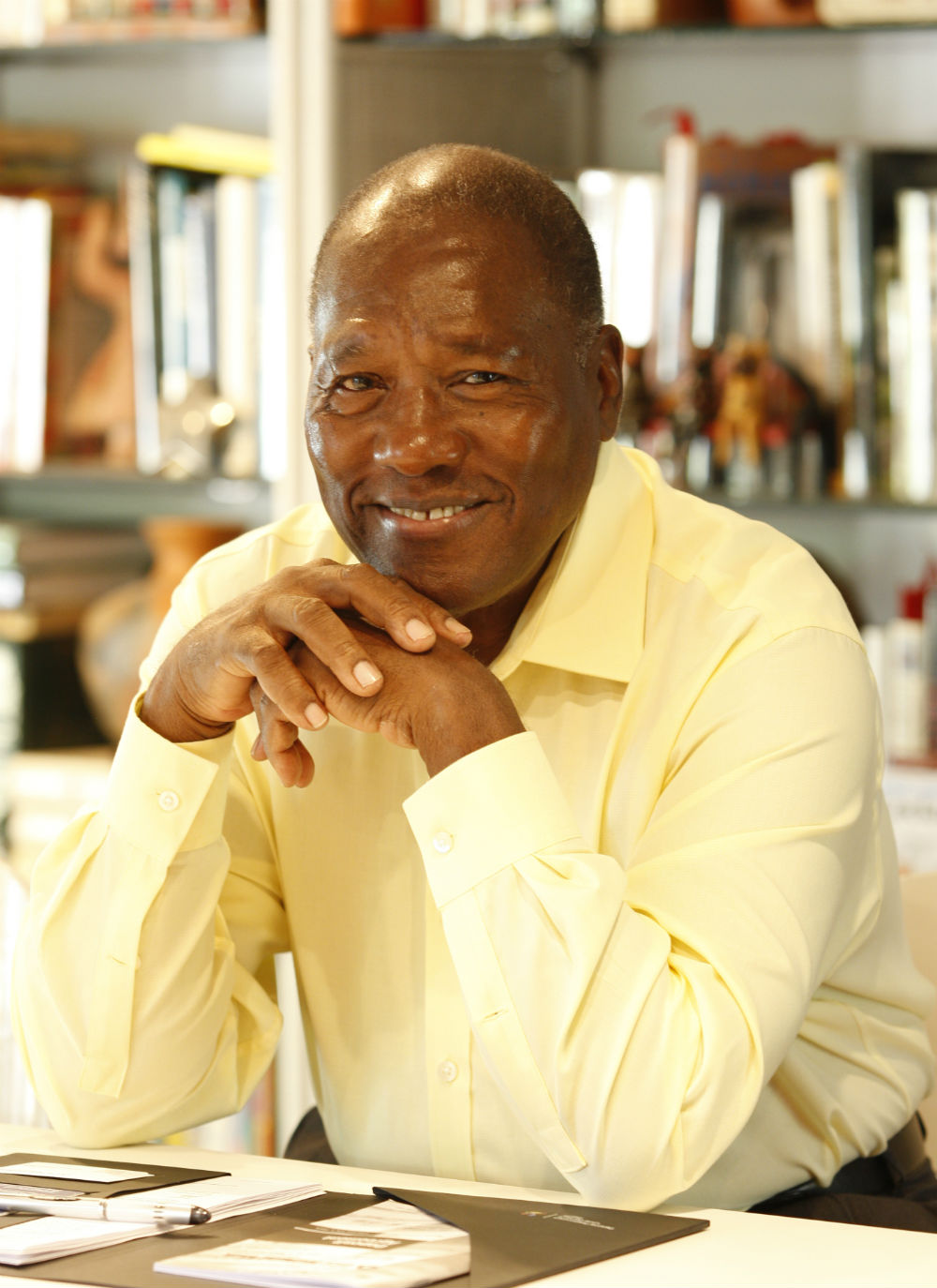 Marvin Dunn
Professor Emeritus
Psychology
---
Phone: 305-919-1602
Email: dunnfiu@bellsouth.net
Specialty: Community Psychology
Military Service
Dr. Dunn served as a naval officer aboard the aircraft carriers U.S.S. Kitty Hawk and the U.S.S. Saratoga, and was the Commander of the 14th Battalion, U.S. Naval Recruit Training Command in Great Lakes, Illinois.
Research Areas
Dr. Dunn's primary research interests are in the identification of effective instructional and behavioral strategies and programs for students at risk and in race relations. His research examines the characteristics of effective schooling practices and intervention strategies for motivating the disinterested and disruptive learner. He founded the Academy for Community Education (later re-named Dr. Marvin Dunn Academy for Community Education), a Miami-Dade County high school for at-risk youth. His views on racial and ethnic relations in the U.S. have been widely published and broadcast on the major news outlets. He has authored several books on the history of African Americans and has produced several films related to African American history in Florida.
View selected publications by Dr. Dunn
Community Service
Founder and Director, Roots in the City an urban gardening program in Miami's inner-city community of Overtown
Director, School Violence Prevention Interactive Media Technology Project; U.S. Department of Health and Human Services, Substance Abuse and Mental Health Services Administration, Center for Mental Health Services; 1999 - 2002. Assisted in development and field testing of an interactive CD-ROM and accompanying text guide for elementary-age children and their parents targeting avoidance as one tactic to combat bullying behavior.
Director and Senior Mentor, University of Maryland and the Kellog Foundation, Welfare Reform Devolution Initiative Grant; 1999 - 2002. Grant funded to conduct research regarding the impact of national welfare reform policy on Florida's poor population with special emphasis on the impact upon minorities.
Collector,

 

The Dunn Collection

 

consists of over four thousand photographs and images reflecting the history of blacks in Florida (Donated to Florida International University).
Curator, Rosewood Artifacts Collection contains hundreds of artifacts recovered in Rosewood under three state grants between 2008 and 2012.
International Service
United States Information Service (USIS).  Sent on a training assignment in South Africa; keynote speaker at Conference on The Family in a Changing South Africa: Implications for Socio-Economic Policy and Interventions; conducted conflict resolution and organizational development workshop for black university student leaders at The University of The Western Cape, Cape Town;

 

July,

 

1994.
Consultant to The Goldberg Commission on Violence in South Africa, Pretoria, South Africa; provided review and comment to the Commission on its report to the South African government on the impact of violence on youth;

 

July,

 

1994.
United States Information Service (USIS).  Sent on a training assignment in South Africa; conducted a series of workshops on counseling victims of violence and on youth issues in Johannesburg, Durban

 

and

 

Cape Town;

 

February,

 

1994.
Education
PhD in Community Psychology- University of Tennessee
MA in Education Administration and Supervision, Roosevelt University
BA in Psychology, Morehouse College