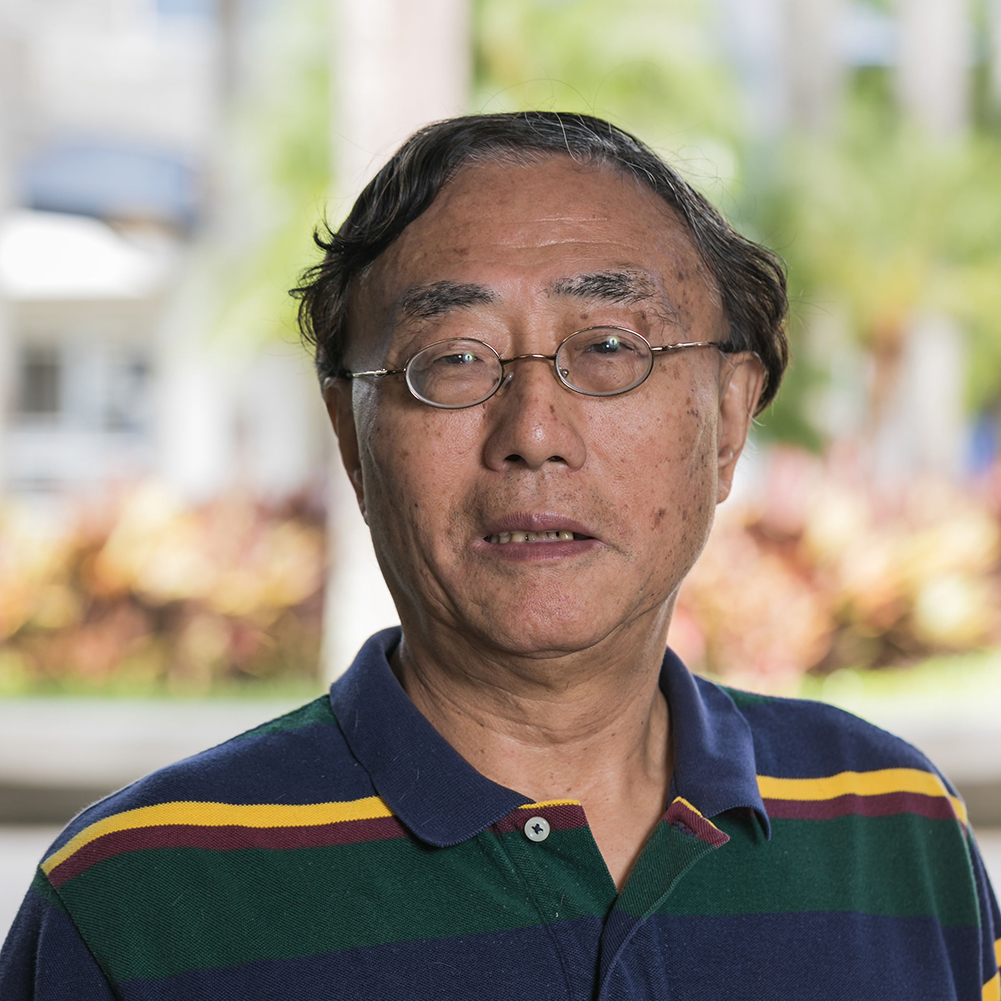 Zhenmin Chen - In Memoriam
Professor
Mathematics and Statistics
---
From Kenneth G. Furton, Provost and Executive Vice President - Feb. 18, 2021:
It is with great sadness that I inform you today of the passing of Dr. Zhenmin Chen, professor of the Department of Mathematics and Statistics, in the College of Arts, Sciences and Education. Dr. Chen obtained his bachelor's degree from Shanghai Normal University in China in 1982 and subsequently moved to Dallas, Texas to pursue graduate studies. He received a Master's and a Ph.D. in statistics from the University of Texas in Dallas and then joined Florida International University (FIU) where he remained until his untimely passing.
Professor Chen was an integral part of the Department of Statistics (and later the Department of Mathematics and Statistics.) An outstanding scholar, teacher, advisor and mentor with a kind, unassuming, and extremely polite personality, he was respected and loved by his colleagues, friends, and students everywhere. His knowledge of Statistics was broad ranging, from Theoretical and Mathematical Statistics to Computational Statistical Analysis. His prolific research and dedication to teaching earned him awards both in teaching and research at the university level. He was extremely active in his service to the department, having served as the Graduate Program Director for several years. He mentored many graduate students as their advisor and was a key member of several Ph.D. dissertation committees for students in other majors. At the national and international level, he was the "Arrangement Chair" of the International Society of Science and Applied Technologies Annual Conference since 2005 and the Program Chair for the IEEE International Conference on Computer Science and Communications since 2017. He was on the editorial board of several journals and a committee member of the International Society of Science and Applied Technology.
Zhenmin is survived by his wife, Zongmei, his daughter, Weiyi, and son-in-law, Adam. He loved life and had many interests outside of work. He was passionate about basketball and was a devoted Miami Heat fan. Among his other interests were fishing, golfing and the love of travel. His unexpected passing is a great loss to our department and FIU. His positive impact in the lives of our students and his deep friendship with colleagues will keep him alive in the hearts of many.